This is a post that I have been wanting to do for a while! When PIH was on blogspot, I posted a poll in preparation for this post. I usually only do reviews, so this time, I wanted to do change it up and do an article-like piece on a topic I have always been thinking about.
While it may not matter to some people, I'm always noticing things about idols that aren't necessary important. Fashion is an example of this. Idols don't really need to be fashionable. They can throw on a school uniform and fans will be plenty happy with that! lol. But fashionable idols are definitely a bonus. Today I want to talk about some of my favorite fashions from idols groups in different categories. This will be a series. Each category will have 1 style of fashion, with 2 groups in it, and 1 honorable mention.
Category 1: Favorite School Uniforms

Most Idol groups change their outfits for every single, but this category is for idols who keep the same school uniform, and never change them, ever, which, is kind of boring, but It does cut the costs down. Most idol groups wear school uniforms at the start of their careers, but some keep them as their main style.
Sakura Gakuin has some of the nicest school uniforms. The blazer is a pretty navy blue, with a crest on the side. A red plaid skirt with navy stockings. A red bow is worn, but I've seen some members wear ties instead.
Recently, the group has changed to a light brown blazer, instead of blue, and a blue skirt instead of red. I thinkt they changed colors because of the seasons, but I'm not too sure about that. They look really nice, and it's about time for an image change.
There are also long and short sleeved versions of the sweater that is worn underneath the blazer.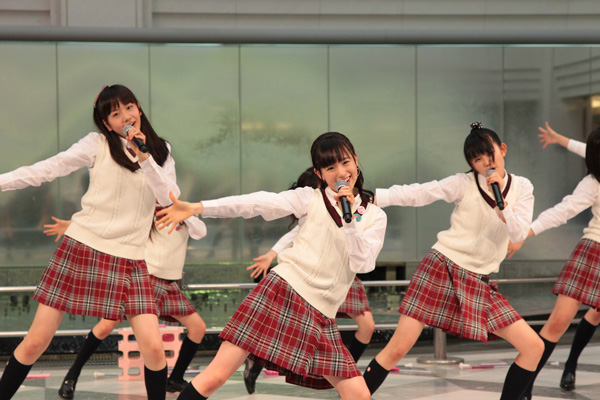 Even though these are just regular school uniforms, somehow, they look way nicer than the school uniforms that other groups wear. Most idol groups who wear school uniforms don't even have blazers, which makes the outfit look a bit plain, and indistinguishable from other school uniforms. Even the ones who do have blazers don't look as nice.
At first I was upset that Sakura Gakuin never changed their uniform, but now, I think that It's what makes the group them.
Houkago Princess also has lovely uniforms. Their uniform is a beautiful burgundy-red color, with a red/black/tan plaid skirt, black or blue stockings with a red bow. Their blazer has a crest on it in gold, and the gold looks really nice against the red. The tiara that they wear is really cute.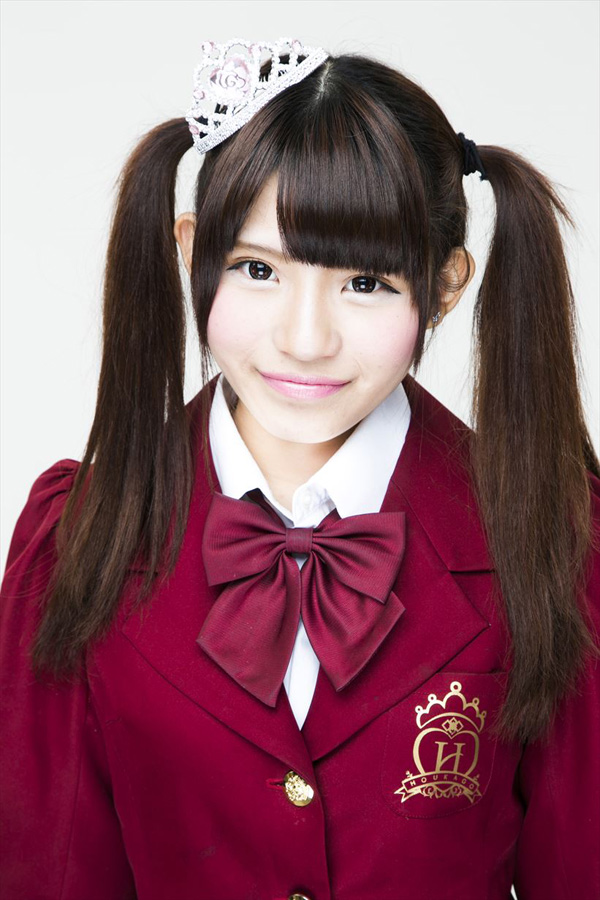 Here is the uniform with the blazer off. It looks a bit plain.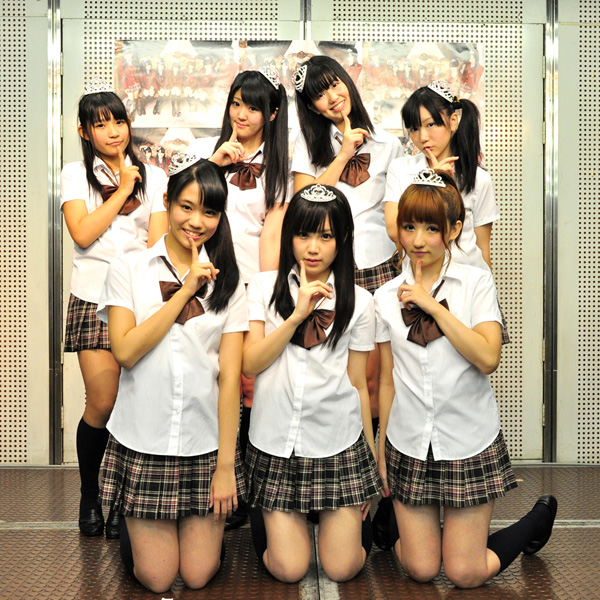 I don't follow Houkago Princess very closely anymore because they've had too many lineup changes for me to keep up; but I love the look of their uniforms. Though recently, they used these outfits for their singles.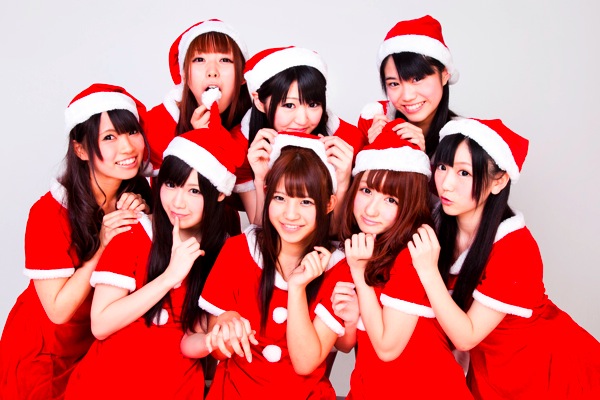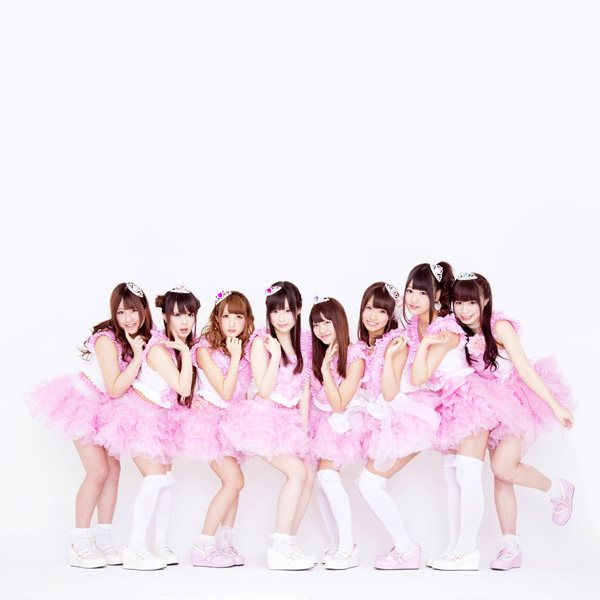 In the beginning, Houpri was going to be a group where fans could vote for the next outfits that they wore, kind of like a dress up doll, what happened to that? That was a great idea! I love their signature uniform, though it seems like the group has begun to have their own outfits. I wonder if they will still wear their uniform? It doesn't seem like they will.
Honorable Mention
AKB48's uniform from their single Sakura Ki ni Narou is seriously the cutest school uniform. The pink goes well with the blue plaid skirt. The bow is shaped like a cherry blossom. Out of all of AKB's uniforms, I like this one the best, and that's saying something since they have so many uniform designs. AKB48 started out wearing uniforms, but in their recent singles (At least the a-sides) they've begun to wear casual clothing and costumes instead.
In conclusion, I don't really like it when Idols wear school uniforms because all Idols wear school uniforms, and it seems too… predictable, and too common. like it when Idols are creative with their outfits, however, Sakura Gakuin and Houkago Princess are two groups who's uniforms I really like. They look polished and well thought out to match their theme.
Stay tuned for part 2!