PASSPO☆ will be releasing their 8th single titled Step & Go/ Candy Room on May 22. That's right, it's a double a-side! PASSPO☆'s first double single. Step & Go is the theme song for an anime, while Candy Room is the theme song to PASSPO☆'s new variety show. In addition, to show the growth of PASSPO☆, the group will be releasing a single in May, June, and July!  I can't wait!!
Fairies will also be releasing a new single on April 6. Hikari no Hate ni will be the theme song for the Jewlpet Happiness anime.
This is the first single from Fairies that sounds idol-like (besides Sweet Jewel). And just like most Hello! Project groups, even their idol sounding songs are good! Hikari no Hate in isn't bad. The happy atmosphere is perfect for an anime. It sounds like a 90's anime theme song, and their voices sound more mature and appealing than most anime songs. I do prefer their other mature songs, but this is certainly a nice breath of fresh air.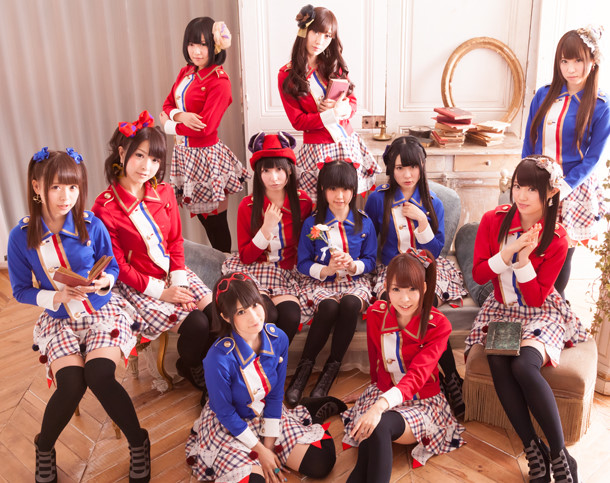 Lastly, idol group Alfia Saga has released the short PV for Koi no Wizard Hyakunensesou, which is a song from their upcoming album, Archism. The song sounds really fierce and the PV is very lively. They choose a good song to promote the album. Hopefully, we can hear more song previews for this album.