With more and more Japanese groups debuting everyday, it's hard to create a group that brings something new to the table. That's why, many groups like passpo, TGS, and BiS fuse their music with other types of music genres. That's how things like bandols are created. A bandol is an idol and a band, at the same time, and it's actually quite common these days. And one of the cutest bandols that I've just found is Silent Siren.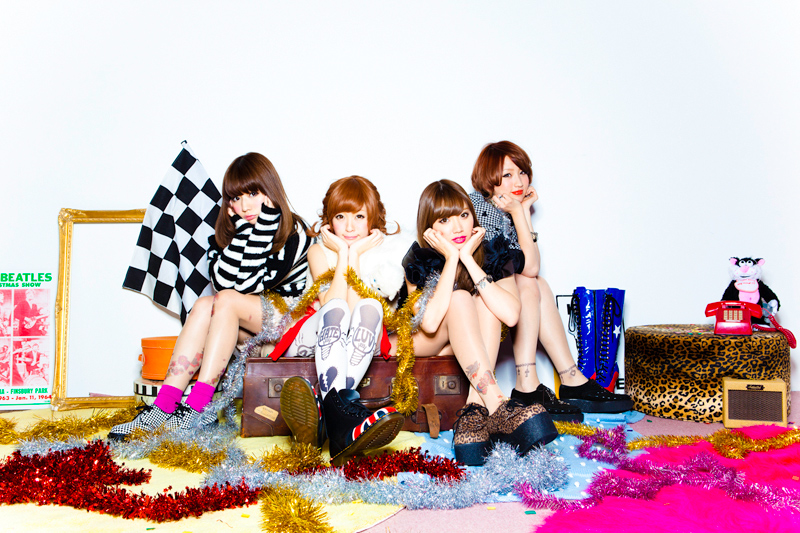 Silent Siren debuted in 2010, and I can't believe I haven't heard of them until now! The group has four members, all made up of magazine models. They already have 2 singles out, and 3 albums.
Their music ranges from techno, to bubblegum pop, to ballads, to rock, to anime sounding songs. Their music is so good! When you listen, it gives you a heart wrenching feeling. You can tell that the lead singer really loves to sing, because there's so much passion in her voice. The groups image is also very very cute! They're magazines models, and they really have cute clothing and makeup! I think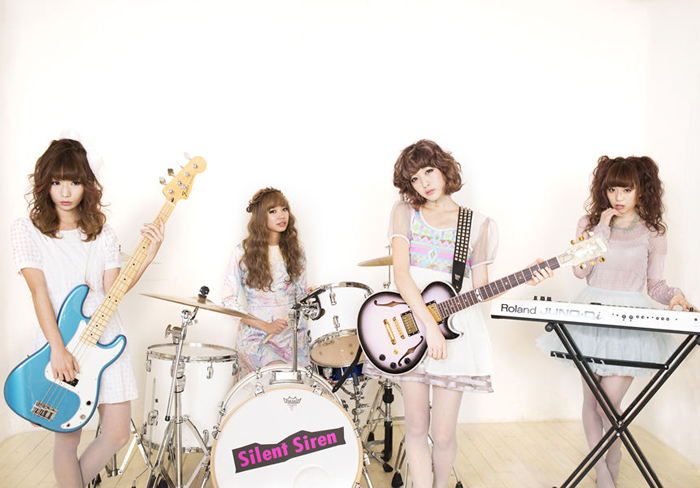 that I've become a fan!
A preview of the songs off of their new album Start→ was uploaded. It gives you a small preview of all of the songs, so I'd listen to that to get a good view of what the band sounds like! The band has more performances, including PV's and live shows on the dreamusic channel.
Members
Sumire Yoshida: Vocals and Guitar
Aina Yamauchi: Bass and Chorus
Umemura Hinako: Drums and Chorus
Ayana Sogawa: Keyboard and Chorus
singles and albums