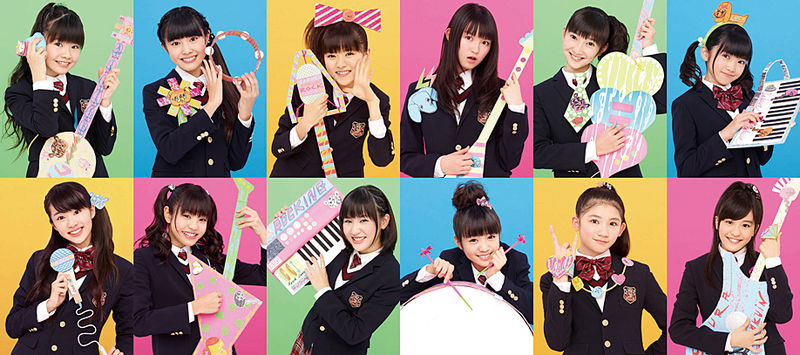 Sakura Gakuin has just released the short PV for their 5th single My Graduation Toss. As the title suggests, this single is the last single to feature Nakamoto Suzuka, who will be graduating in March.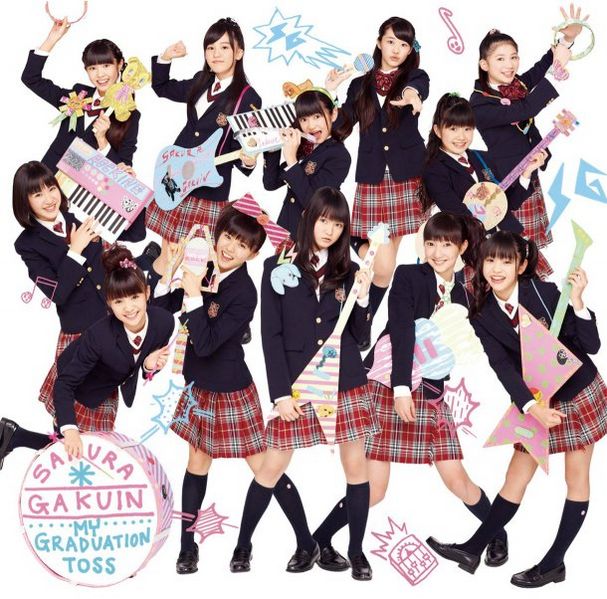 My Graduation Toss is a complete image change for Sakura Gakuin! When I first saw the PV, like I did in the SUPER☆GiRLS new PV, I had to do a double take. The adorable hairstyles, and cute members isn't what has changed, it's the genre of music! I have always loved Sakura Gakuin's music. It's idol-ish and playful, without being too typical and generic. It's fun to sing along to any energetic. So to see the group trying out a new genre–pop rock, is exciting to see.
The PV starts out with a rocking tune, followed by some intense dancing. The group pretends to be a school band, while singing a catchy tune together. Sakura Gakuin has always been a group that sounds absolutely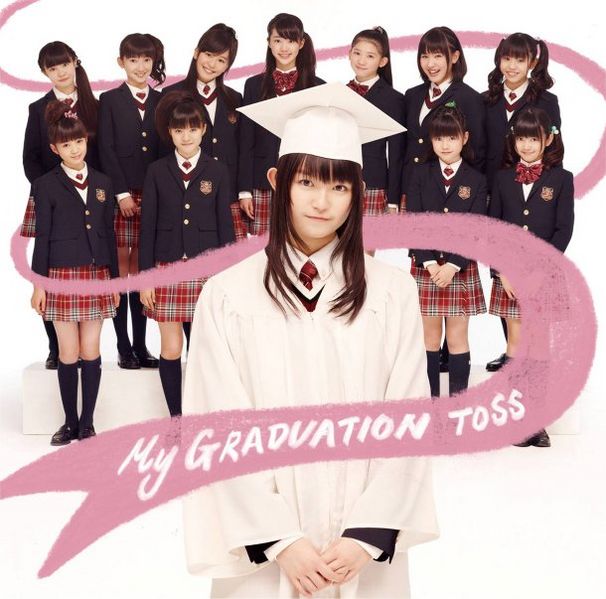 amazing as a chorus. With a rockish sound, they sound even better! Suzuka is clearly the star here, as she should be, and her voice sounds lovely as always!
My Graduation Toss is a nice pleasant surprise. When I realized that this would be a graduation single, I thought that something like Tabidachi no Hi ni, which was the single graduation single for Ayami, Airi, and Ayaka, would be used for Suzuka's graduation single. But the cheerful and rockish nature of this song makes me more less sad about Suzuka leaving than Ayami, Airi, and Ayaka. I'm still a bit sad though.
I wonder who is going to take the lead vocals/spot in place of Suzuka. And At least 3-4 members are reaching graduation age, and will graduate next year. Will there be more auditions? How many new girls will be added?
Whatever happens, I'm excited to see what Sakura Gakuin will bring to the table this year, and so far, they're off to a great start.
Bonus preview of b-side Magical Melody