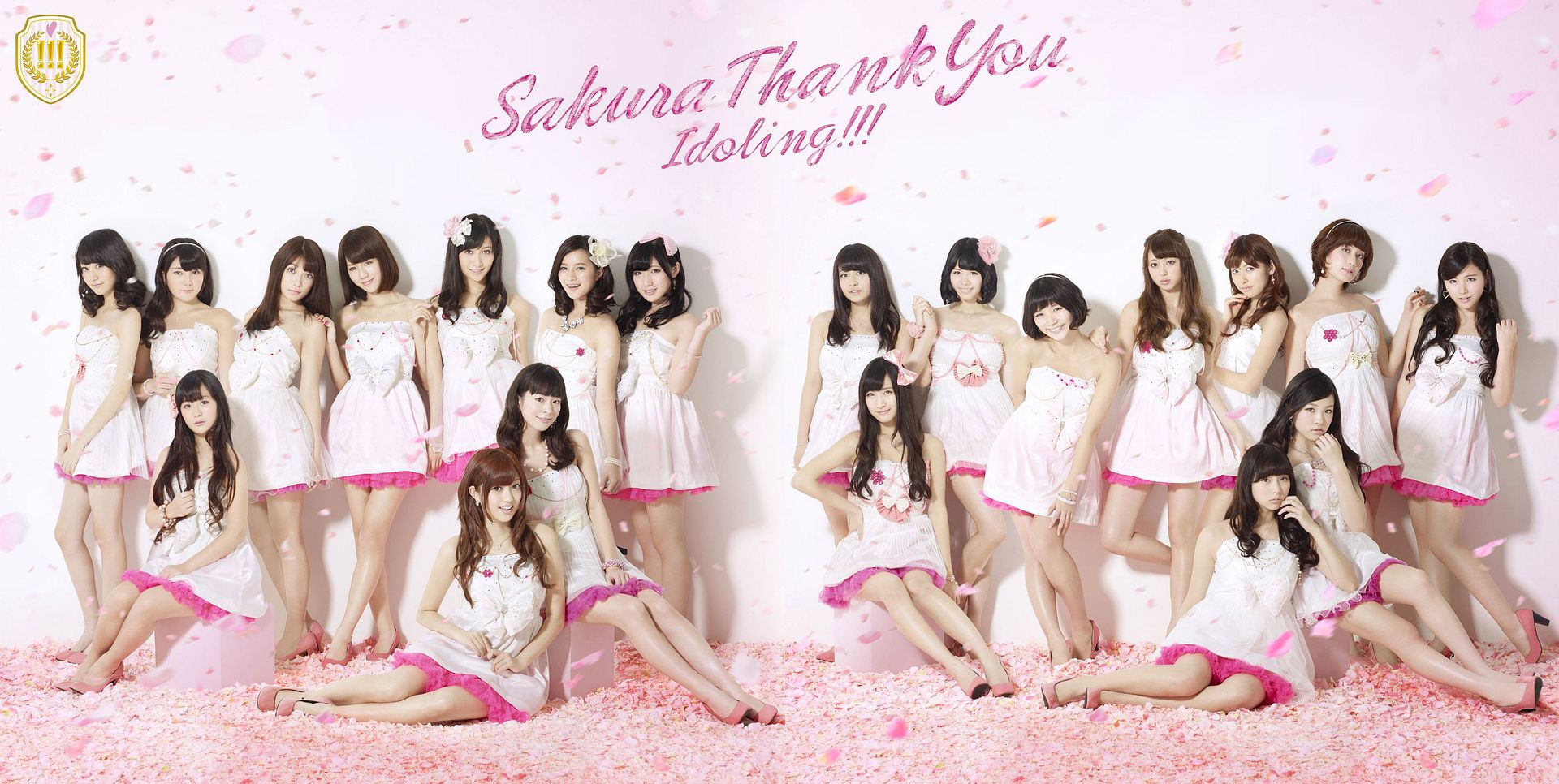 In the midst of reading about scandals, and viewing all of the new singles that have come out, I seem to have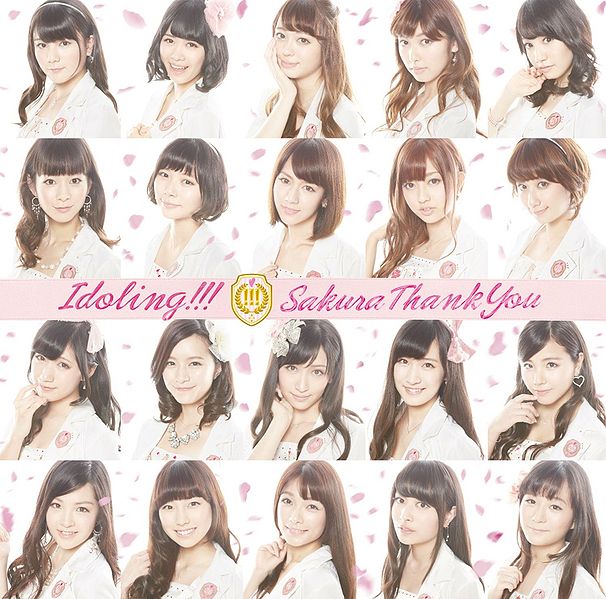 left out Idoling!!!'s new single… oops. Better late than never right?
Sakura Thank you is Idoling!!!'s 19th single! The song takes on a soft, and kind of generic sounding tone due to it being a graduation single. Almost all idol groups release this type of song due to the students in schools graduating. AKB48, as everyone knows, is famous for it. I would have liked Idoling!!!, if they were going to release a graduation type single, to do what passpo did, and add a little flair into the song so that it's not so generic. But I guess after releasing MAMORE!!!, Don't think Feel, and One Up!!! (what I call the three powerhouse singles due to the strong feelings they give off), Idoling!!! wanted a break to release something simple and easy.
Even though it's far from my favorite, Sakura Thank you isn't all bad.  The PV actually has a real storyline with action. The petals falling are really pretty. And we get the rare chance to see the girls in sporty attire, instead of idol wear. Plus, even if everything else about the song sounds generic, and the dancing is ridiculously easy, the chorus is pretty catchy.
Idoling!!! also released a PV for their b-side, VOICE, which is weird because it's rare to have a PV for a b-side. VOICE takes on a space theme. The song is more upbeat, and it looks like it's only performed by three members. VOICE seems like the typical Idoling!!! b-side. I think I'll have to listen to it more to like it. The PV repeats too much, but for a b-side, it's not too bad.